#CheckCon - Beirut Trip
Author: Kipp Jones | 25.05.2017
Earlier this year we worked on the visual identity + a range of print and screen collateral for #CheckCon, a conference & un-conference discussing how technology and media can affect social change in Middle East and North Africa (MENA region). Our design solution revolved around the idea of being interconnected, #CheckCon being the nucleus of conversation and idea exchange.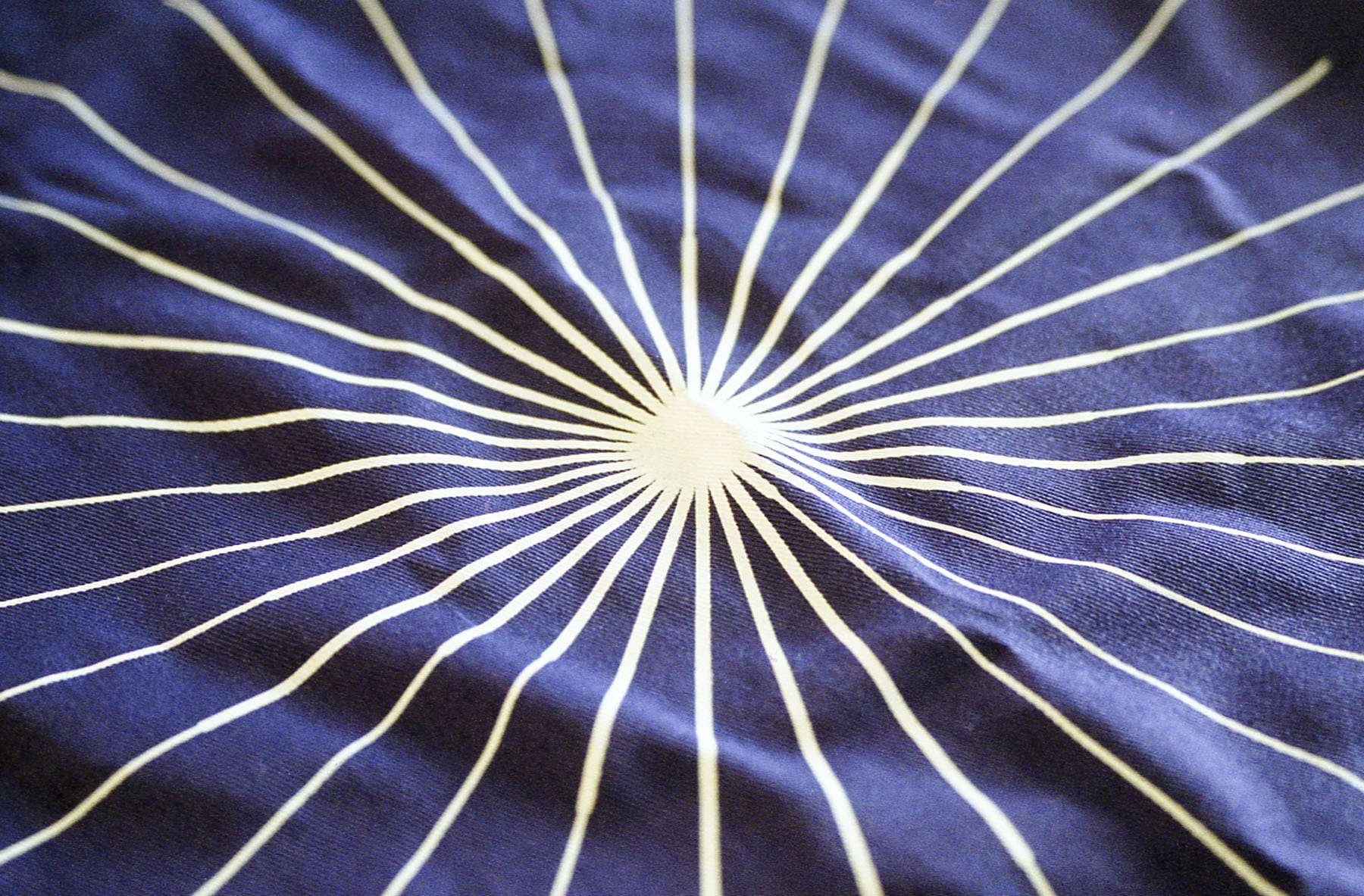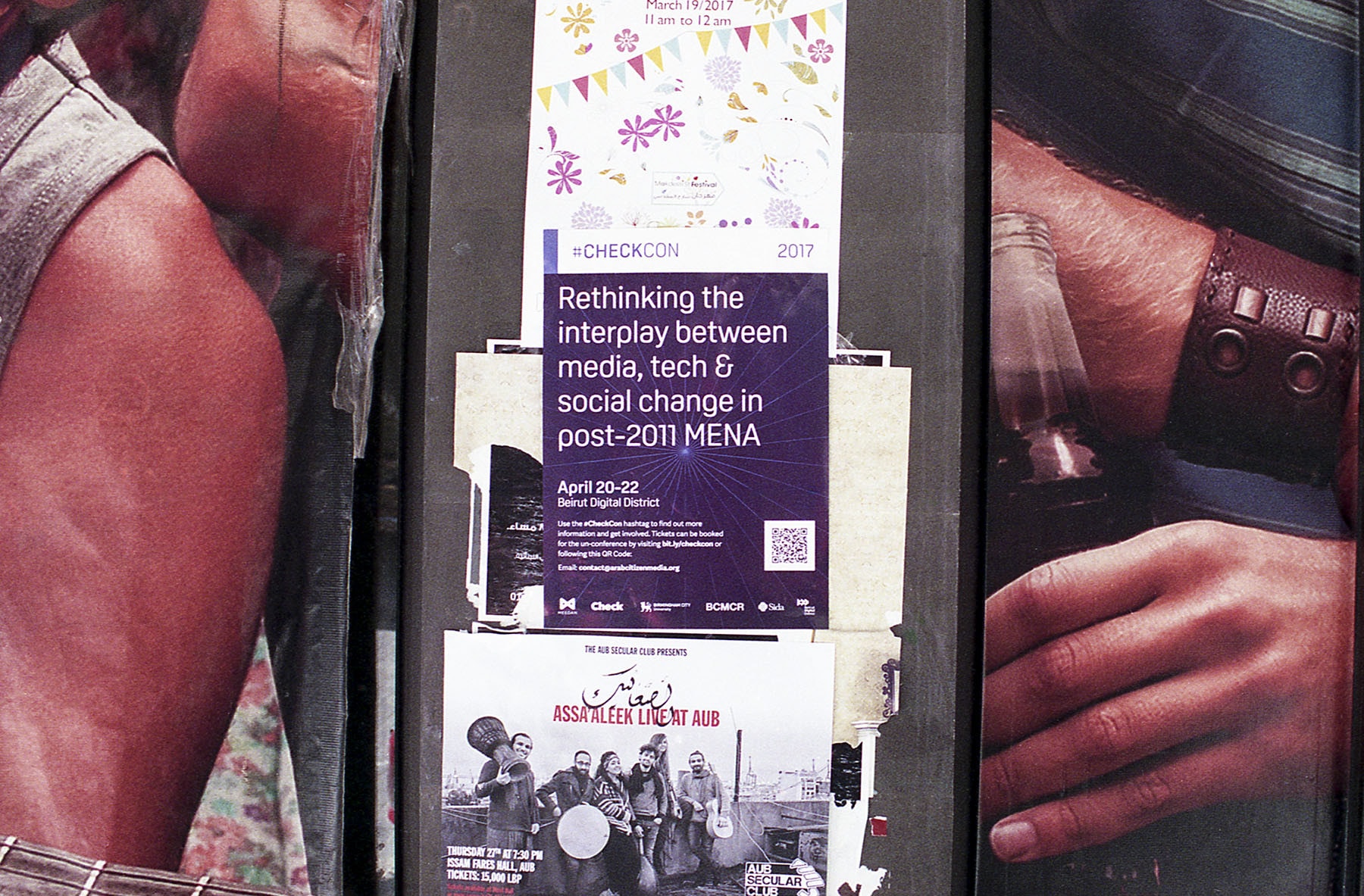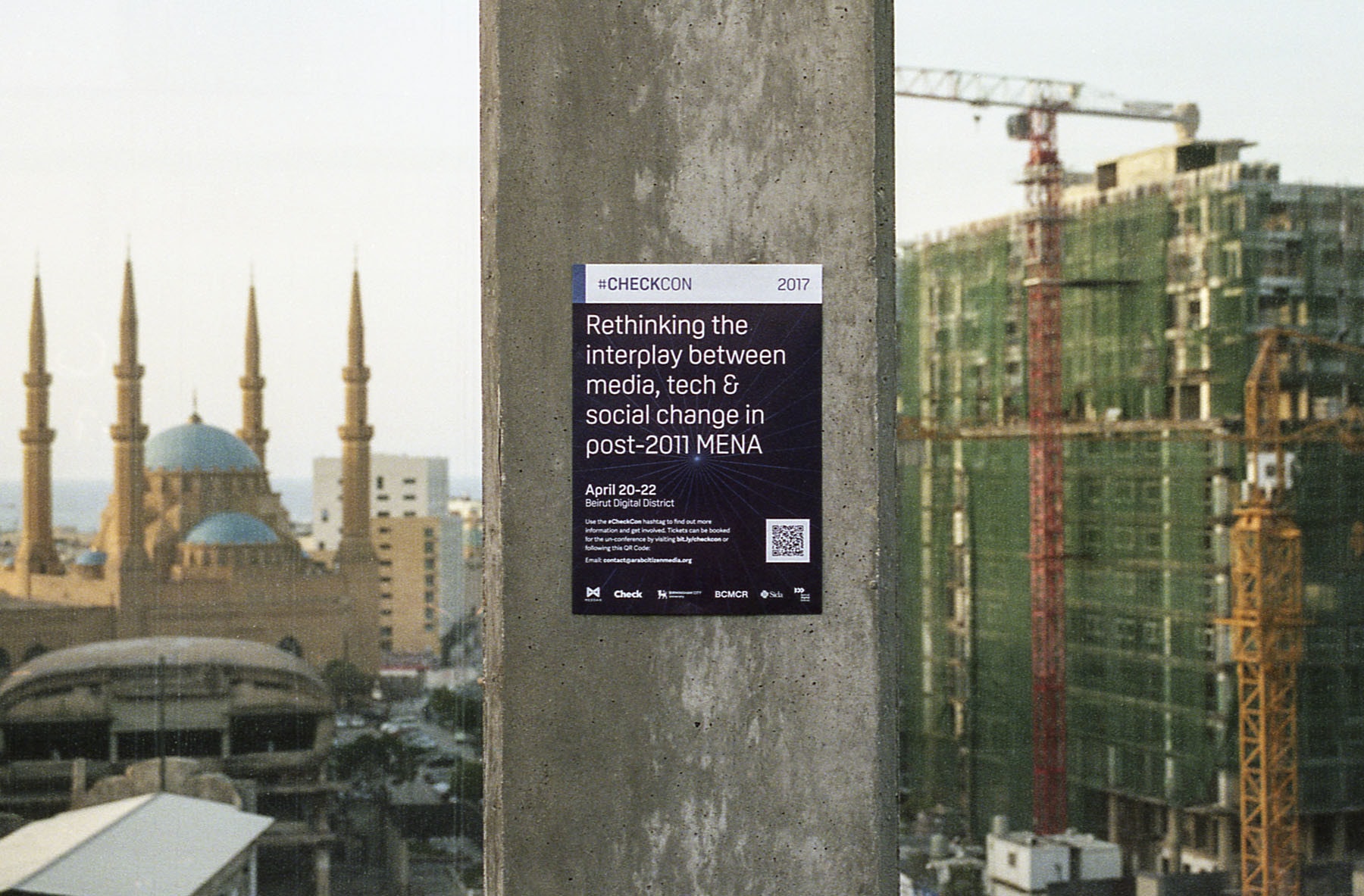 I was very lucky to be invited to join the conference, my first trip to Lebanon, or the Middle East for that matter. The conference itself included a fascinating mix of perspectives on the topic, from academics, journalists, activists and citizens who travelled from all over the MENA region as well as the US & Europe. Highlights for me included listening to Habib Battah's (Beirut Report) passionate insight into his experiences reporting on Beirut and the Middle East. Similarly, hearing from Hadi Al Khatib about The Syrian Archive's diligent evidence gathering, documentation and creation of a verified database of human rights violations in the region was extraordinary.
It was uplifting to explore Beirut on foot and stumble across the posters I had designed pasted up on walls around the city. Seeing your work in situ, performing the function it was designed for is important, for me at least, working with clean design files in the studio environment can create a feeling of being a little removed from the physical printed outcome, or the point of interaction.
As always when visiting a new city, the urge to take photographs is strong. I made this sequence of observations (or holiday snaps) on these walks around Beirut, whilst spending some time trying to soak up the atmosphere (and sunshine).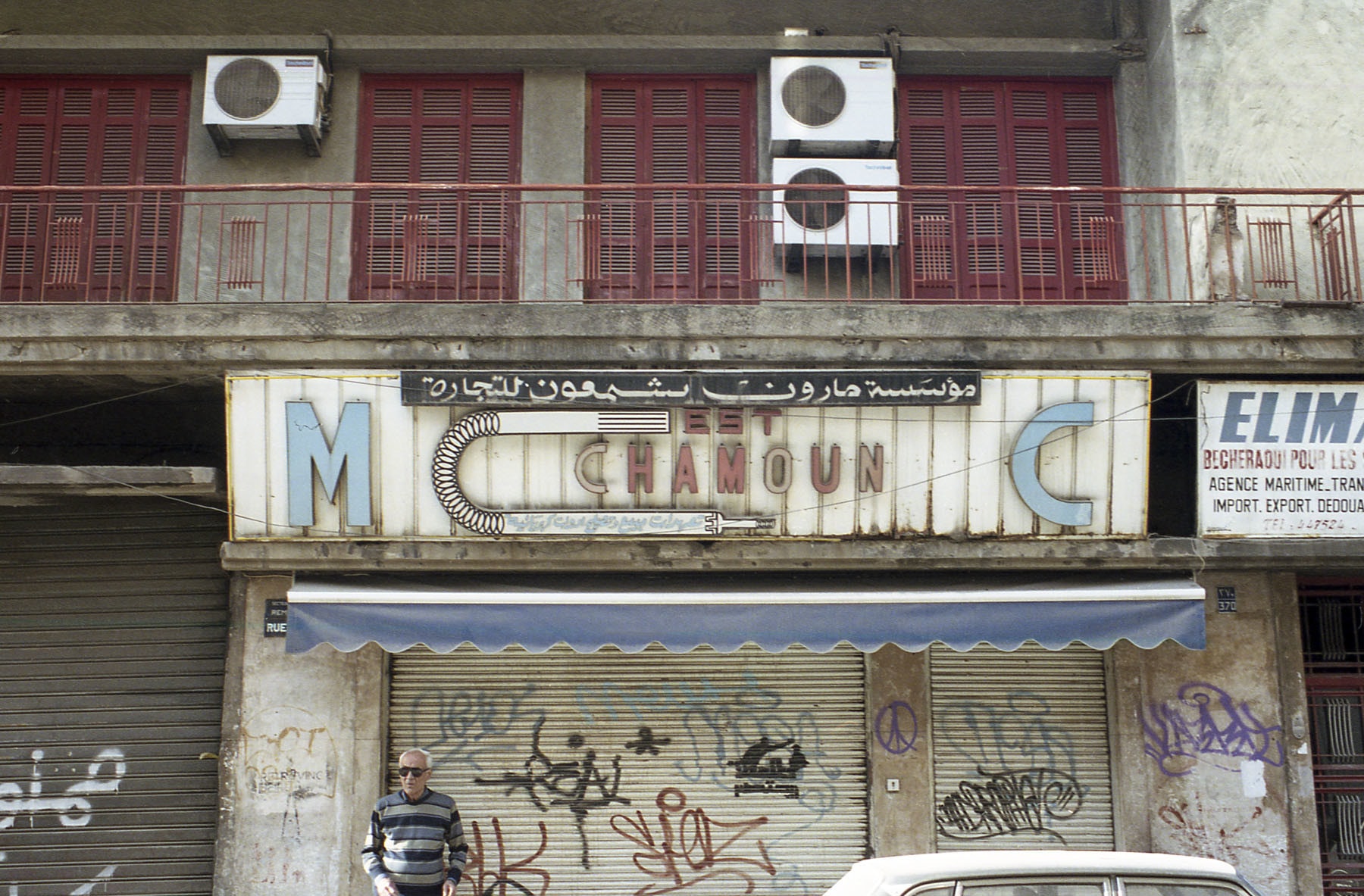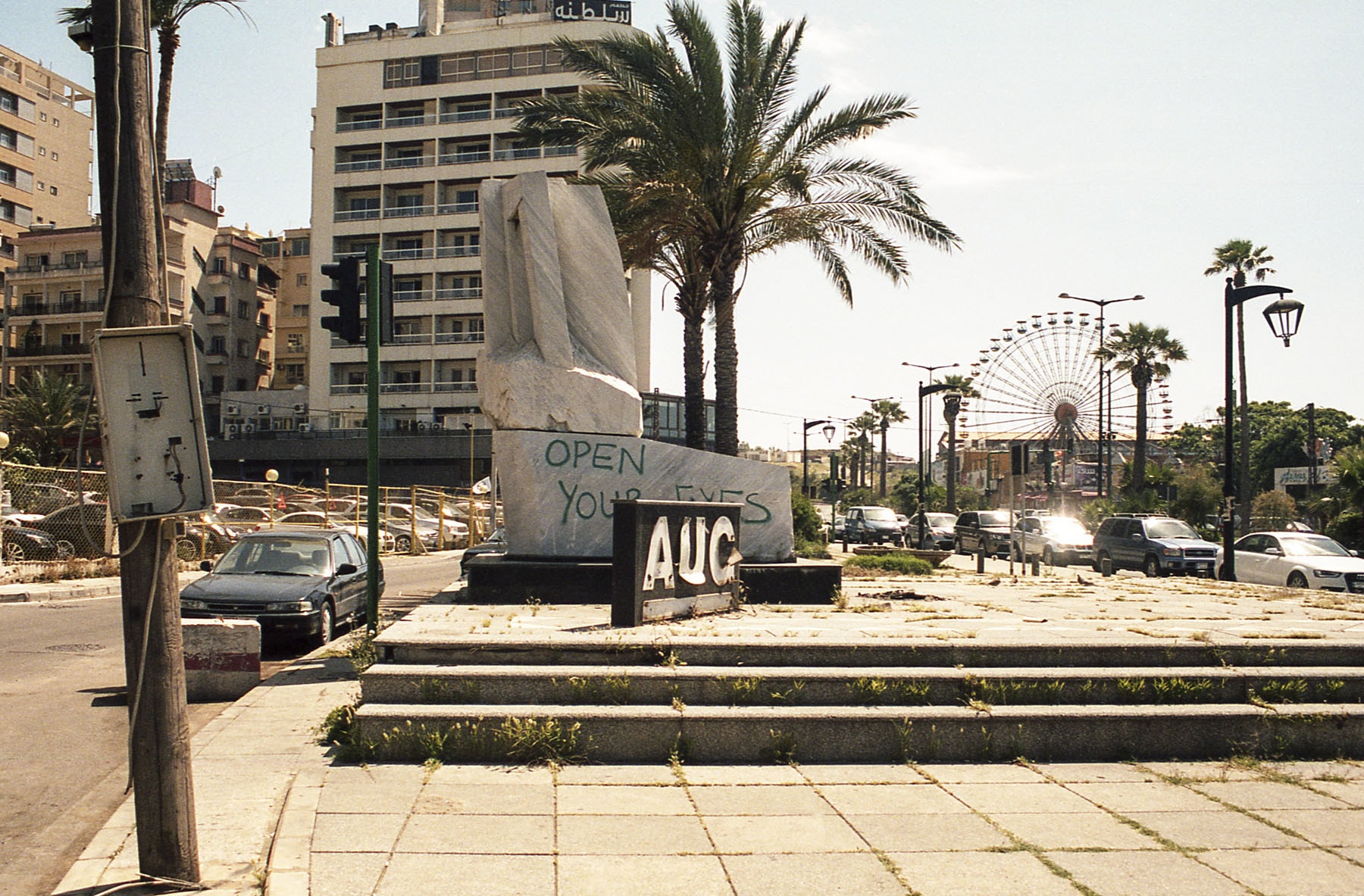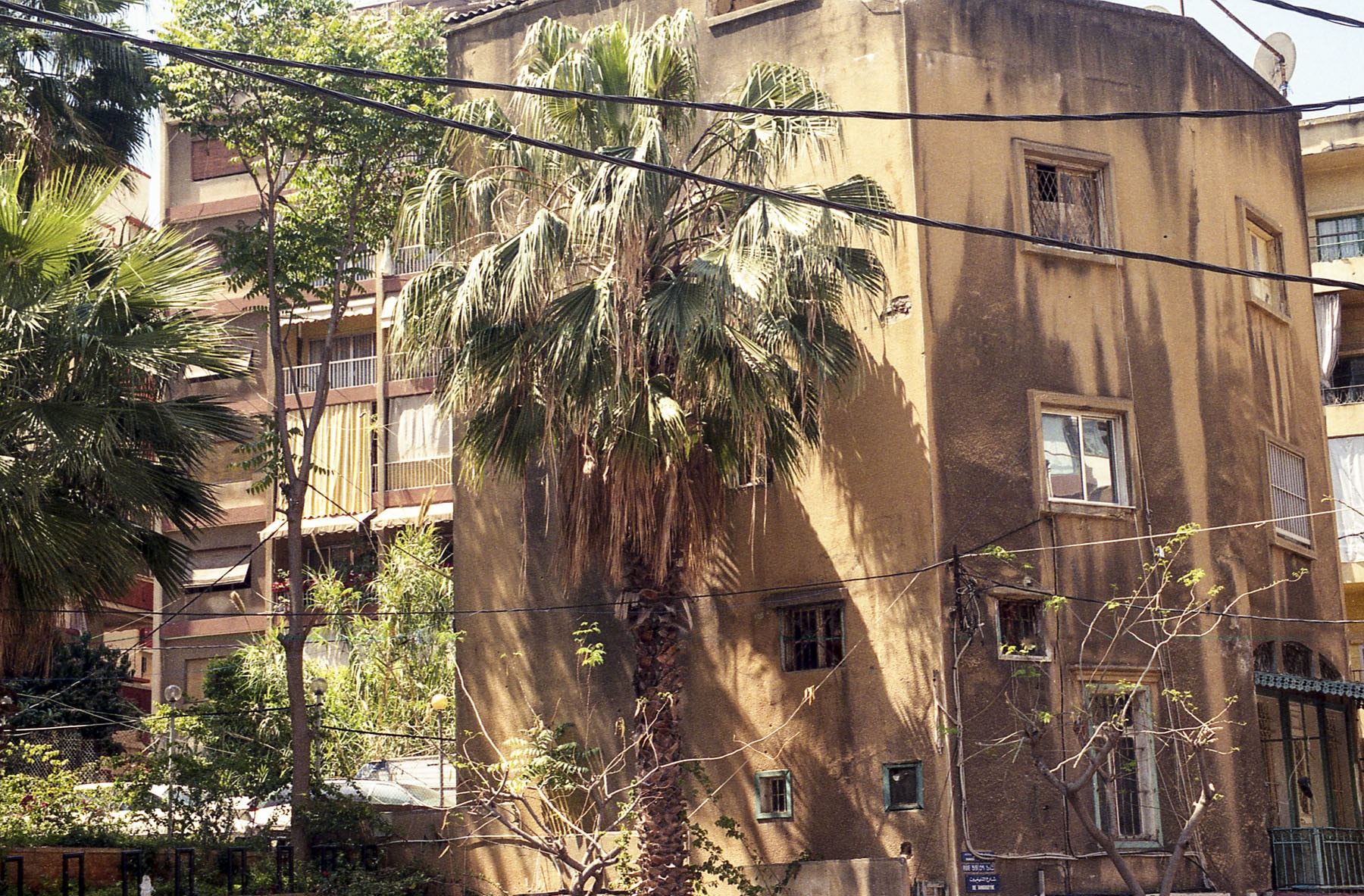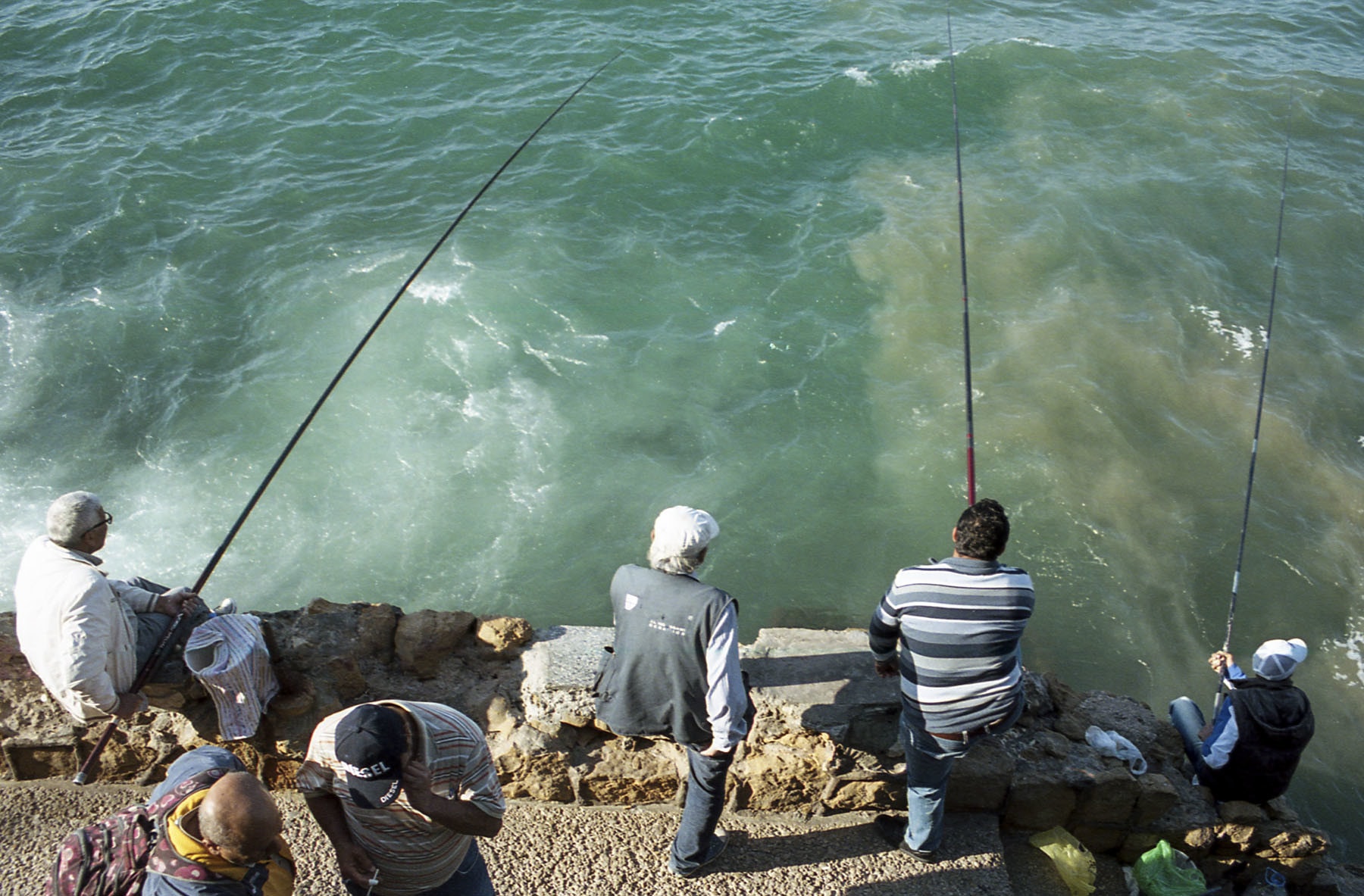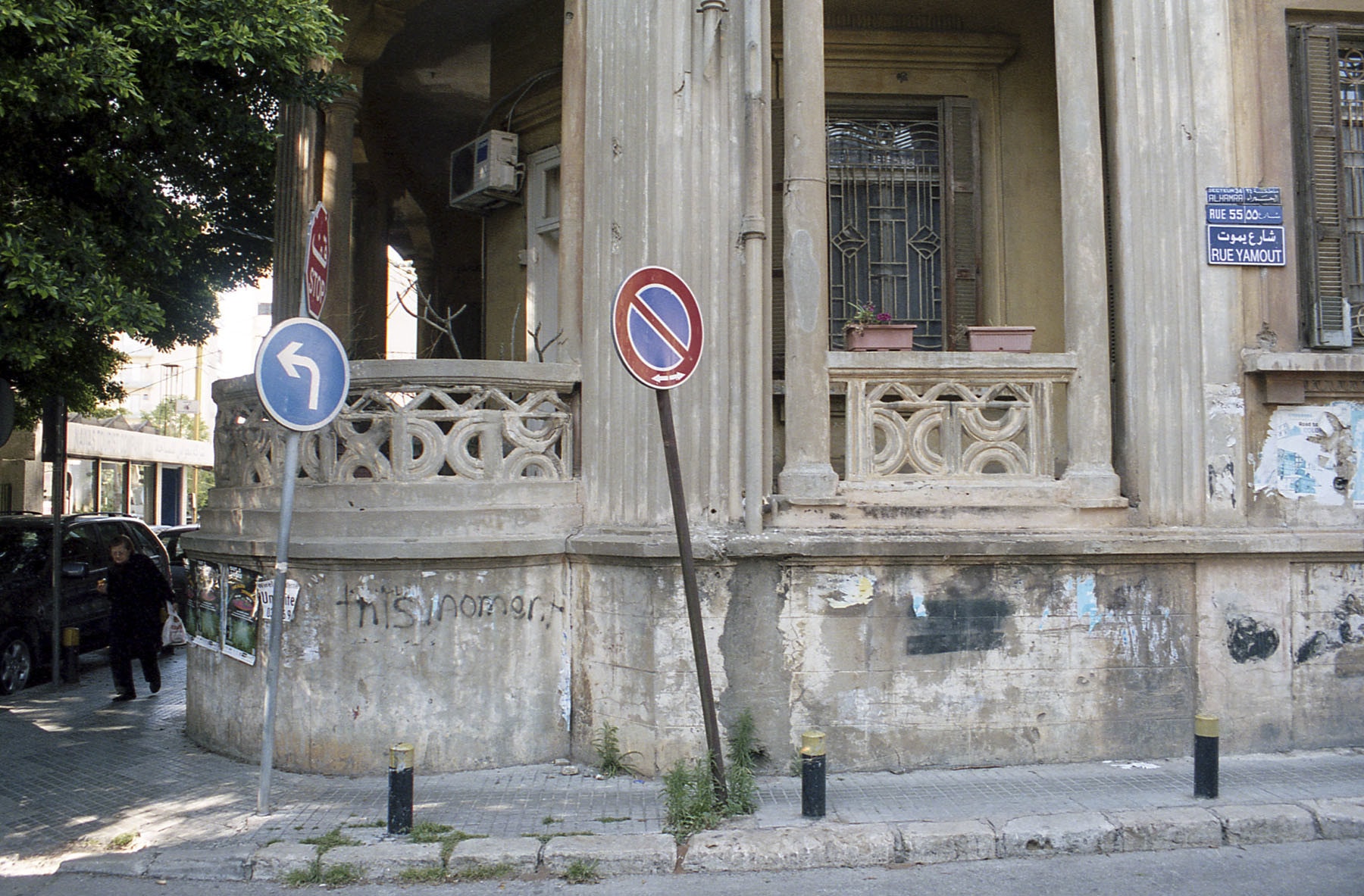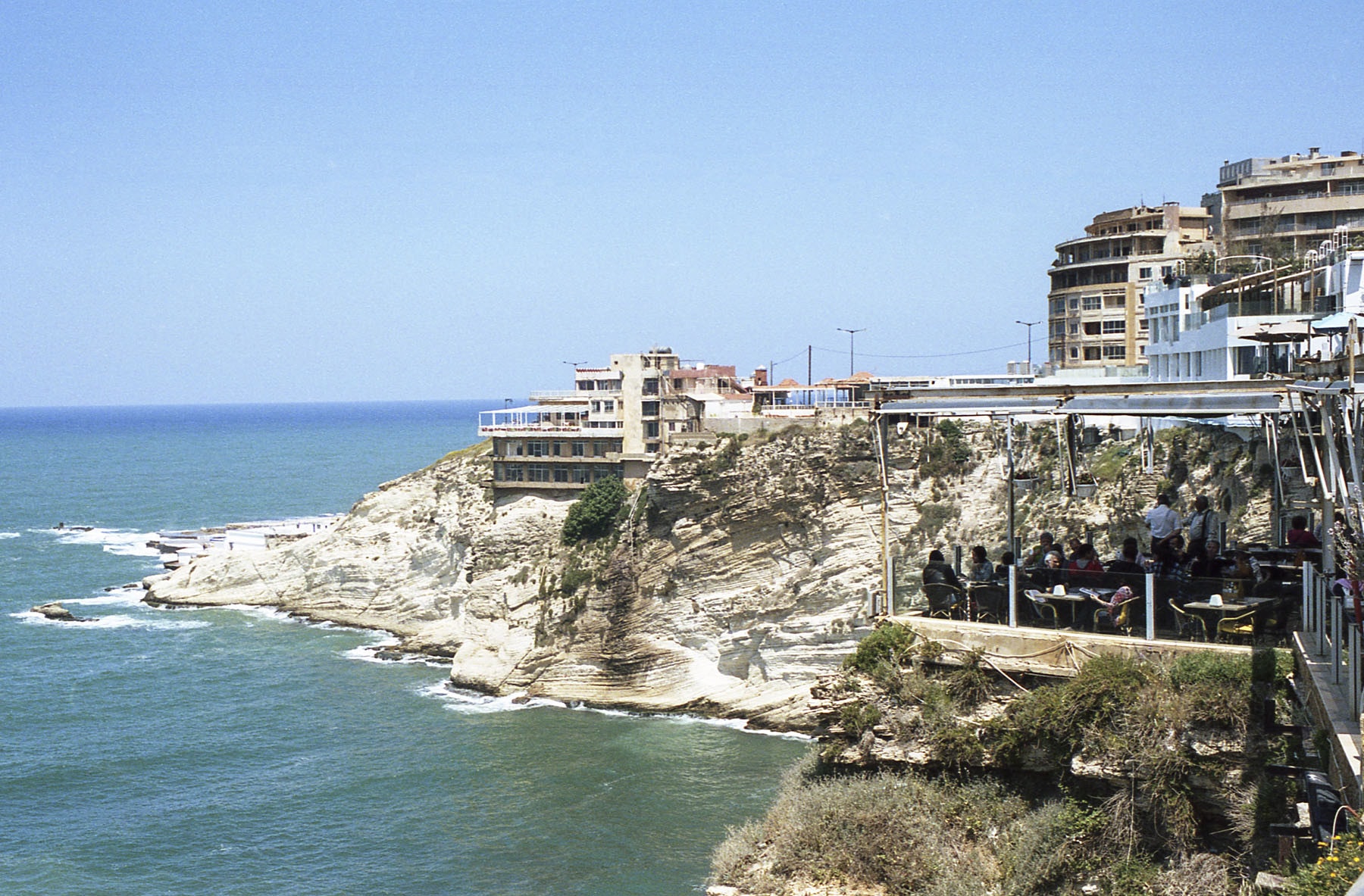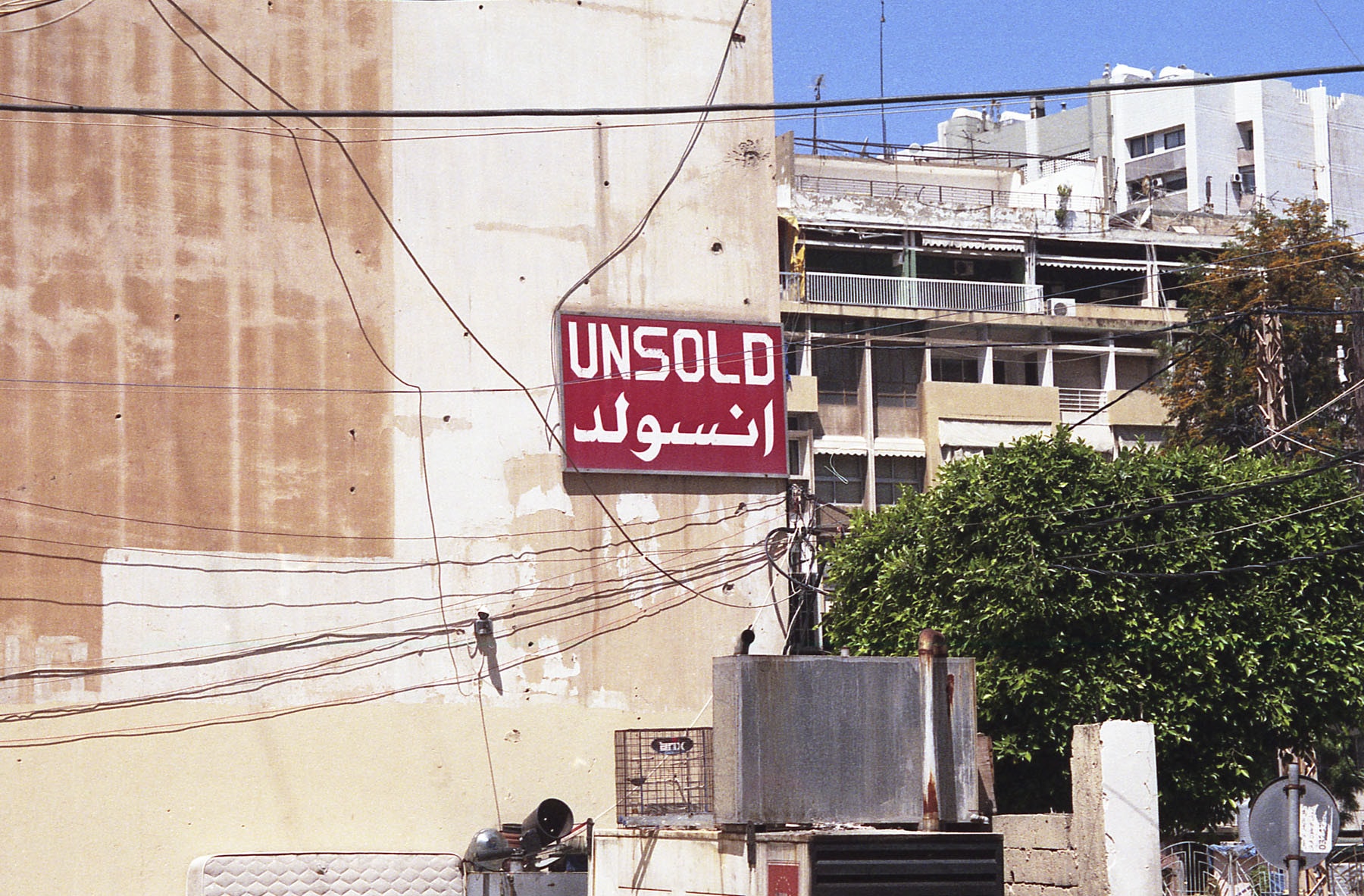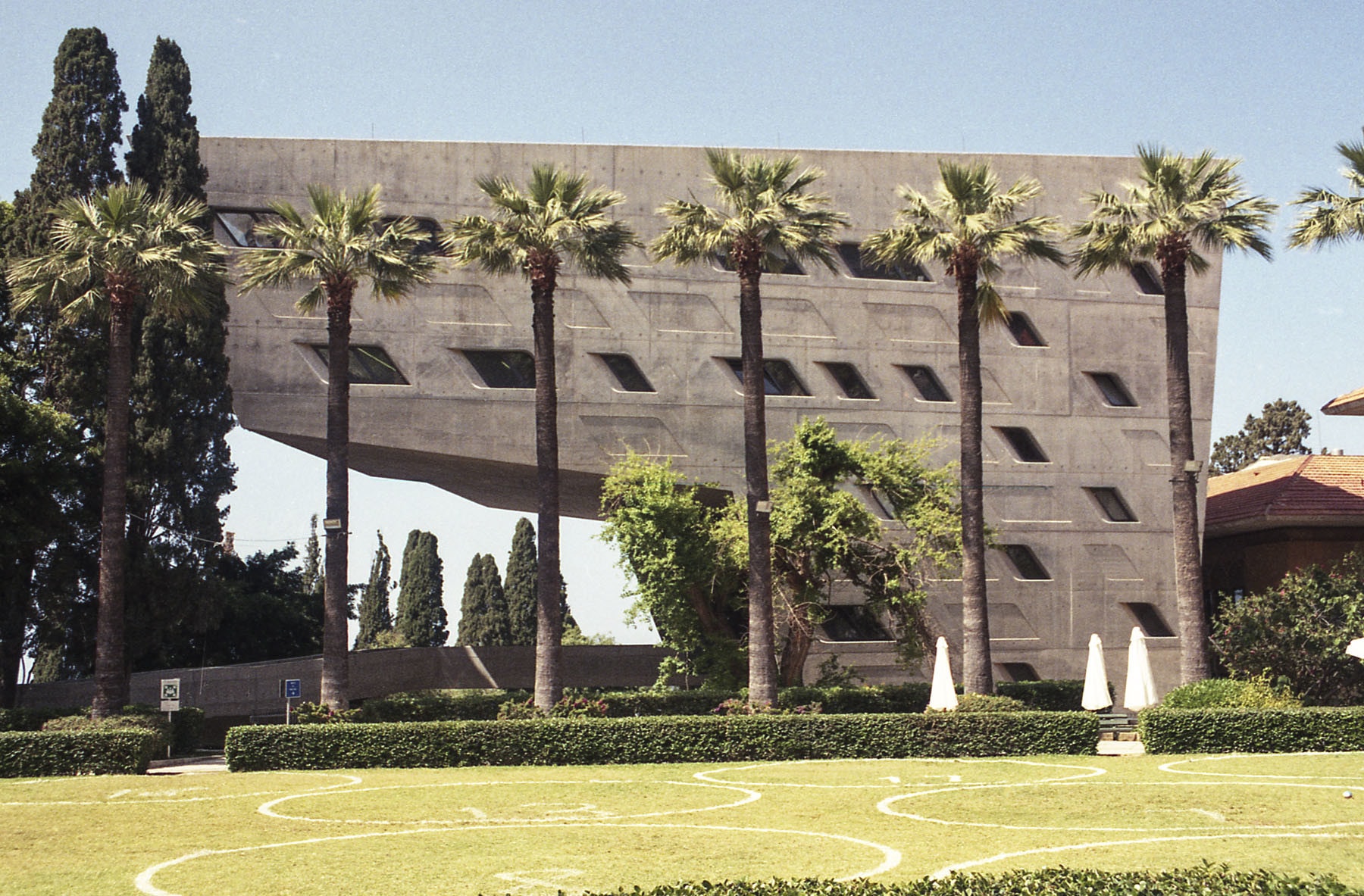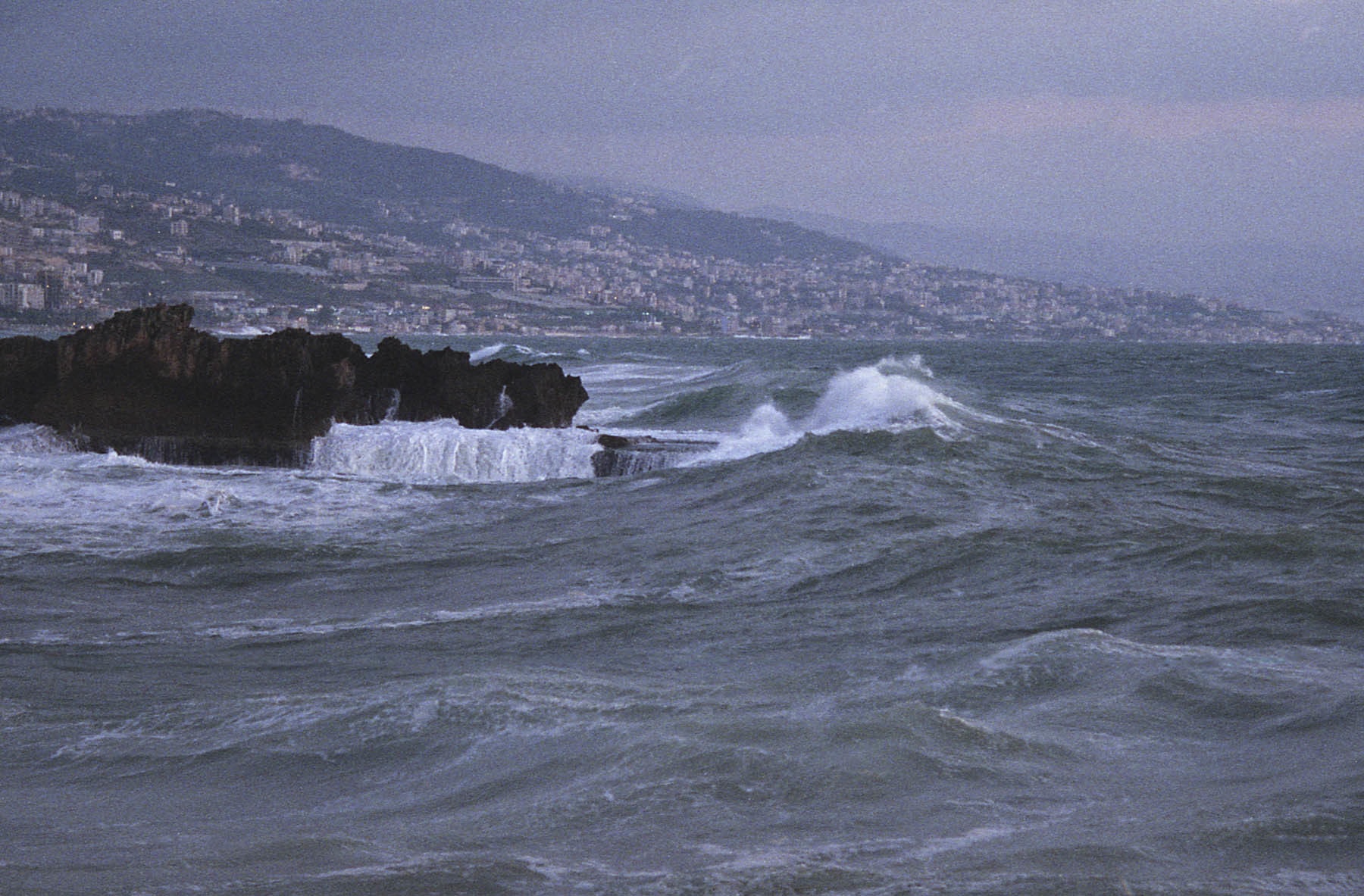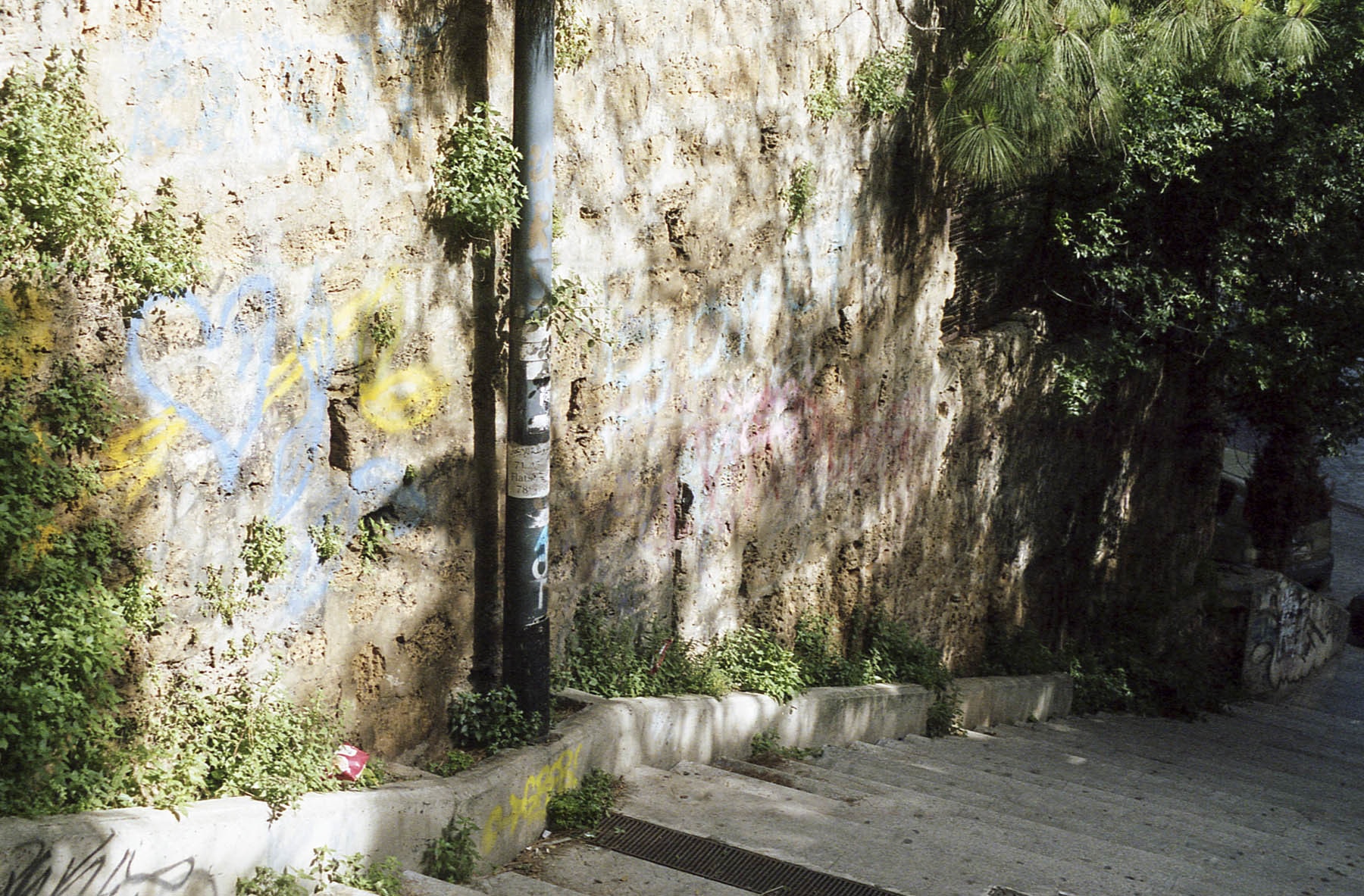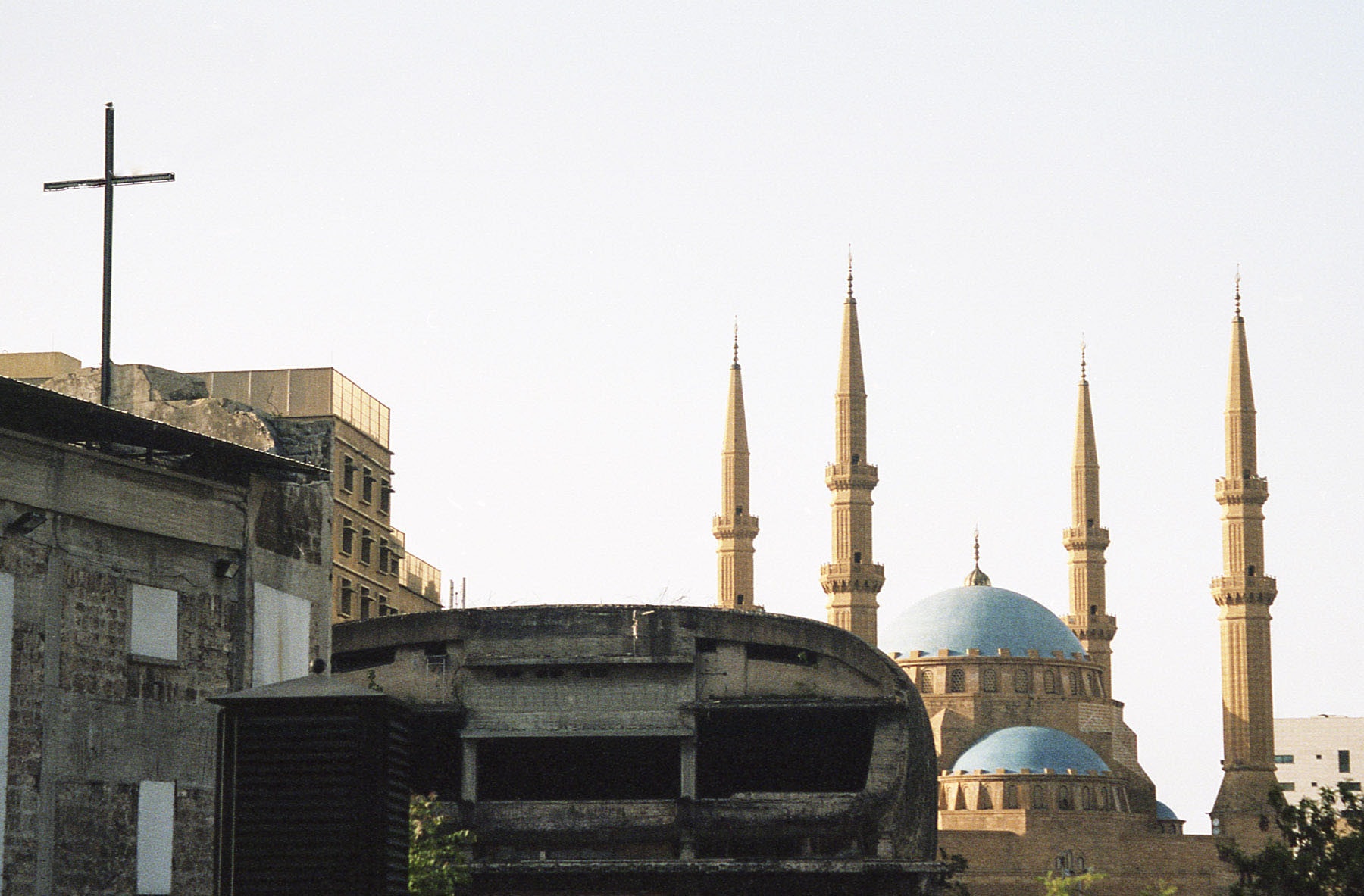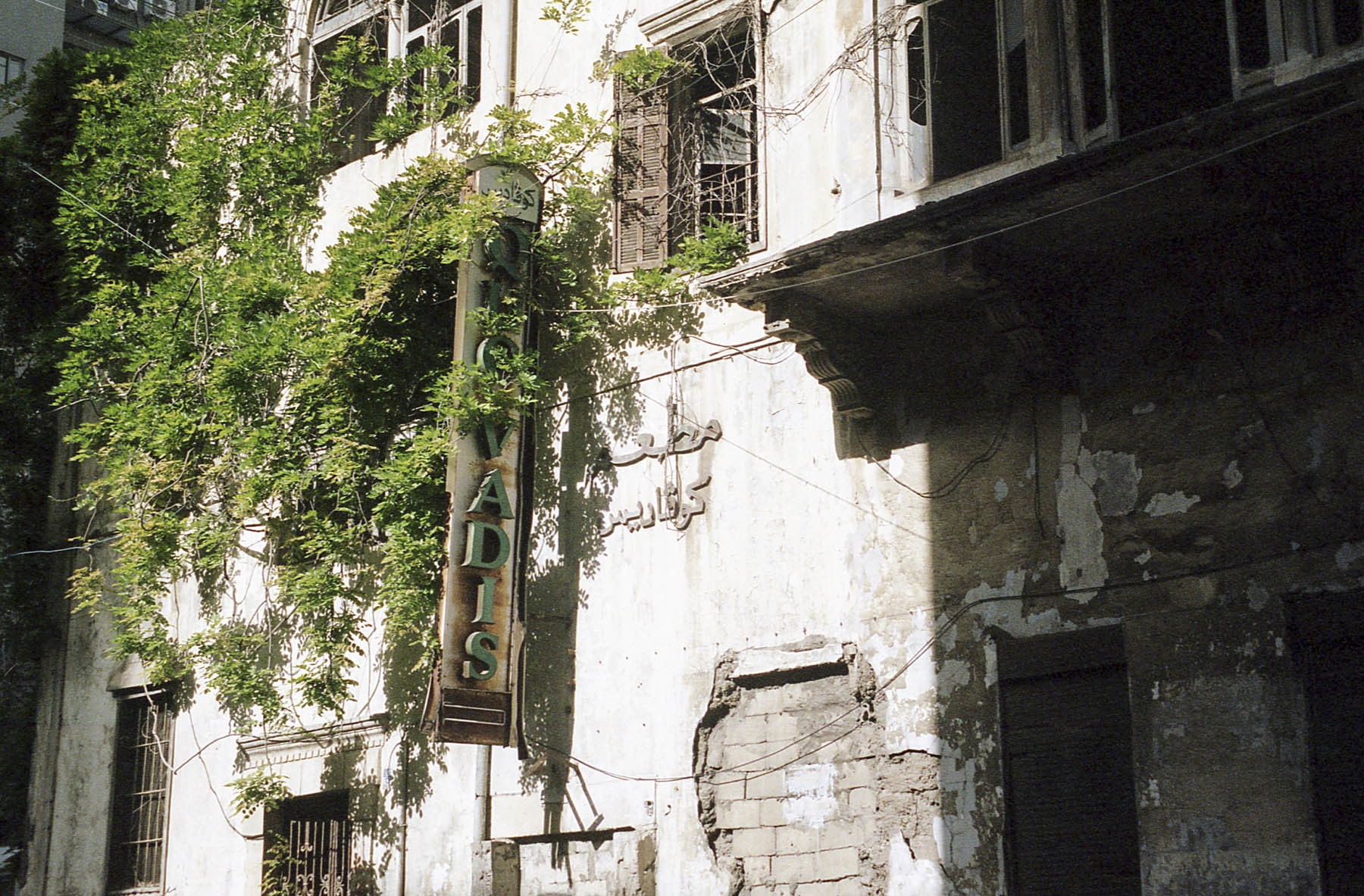 The integration of Arabic & Latin (predominantly French) text in signage and practical graphic applications is fascinating, after designing posters using Arabic & English, I can, to a degree, understand the challenges there. Working with two texts, each to be read the opposite way, from the opposite side of the artboard whilst conveying the same message raises a host of technical artworking issues and as a result some ingenious and beautiful or in other cases rather rustic typesetting solutions can be found!
What a beautiful country, delicious food, an amazing climate, I will certainly be visiting again.
A big thanks to Dima (ACM / BCMCR), Dan (Dan), Ed & Tom from Meedan / Check for looking after me, it was very much appreciated.
_
We will be photographing our graphic design solutions for #CheckCon in the near future, in the meantime here is a related branding and website design project we worked on for Arab Citizen Media.
-
Kipp.